WEB & Digital services
Web Designing Company
Best web designer and developer in Pakistan. business, ecommerce, or custom web solutions. Payments after the customers satisfaction.
Best Website Designers

!

We are a team of web designers in Pakistan, If you are looking for a best web developer or designer you are in the right place.

Brand Design & Strategy
Give your business identity, We will take your worries and our team will take some crucial steps for you.
SEO
Search engine optimization techniques and google algorithm changing every day but don't worry we have the beam team.
Website Development
We have the best designer and developer for you. Now the fastest and mobile responsive website service is at your doorstep.
App Development
Most flexible android and ios apps are just one click away from you, all you have to grab an email or phone call.
Social Media Management
Is it difficult to manage your social account? Try out our team and let us help you with your pages and accounts.
Business Consulatnt
We will take care of your business or startup. Discuss your problems with us we will find out a better solution.
What You Can Expect?
When you hire our web designers, then you could expect the high-quality work from us as we can provide the customized solution for any type of business website including the fashion, food or even the e-commerce websites.
About Webfiy
We are the leading web designers and developers in Pakistan believing in creative and responsive designs that make your website highly interactive. You can easily rely on our website development and designing services as our team members are proficient at their work and due to which we can cater the best services in Pakistan.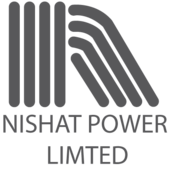 Let's Get Started
Ready To Make a Real Change? Let's Build this Thing Together!
Services
SEO & Ranking
Web Development
Branding/Logo Designing
Social Media Management